VoIP Solutions - Powerful telephone solutions and business phone systems
In today's competitive business environment, having effective communication technology within your organization is an absolute necessity. GoTech's VoIP (Voice-over-Internet-Protocol) telephone solutions (VoIP solutions) deliver sophisticated communication systems your business needs, without the high costs associated with the installation, management and maintenance process.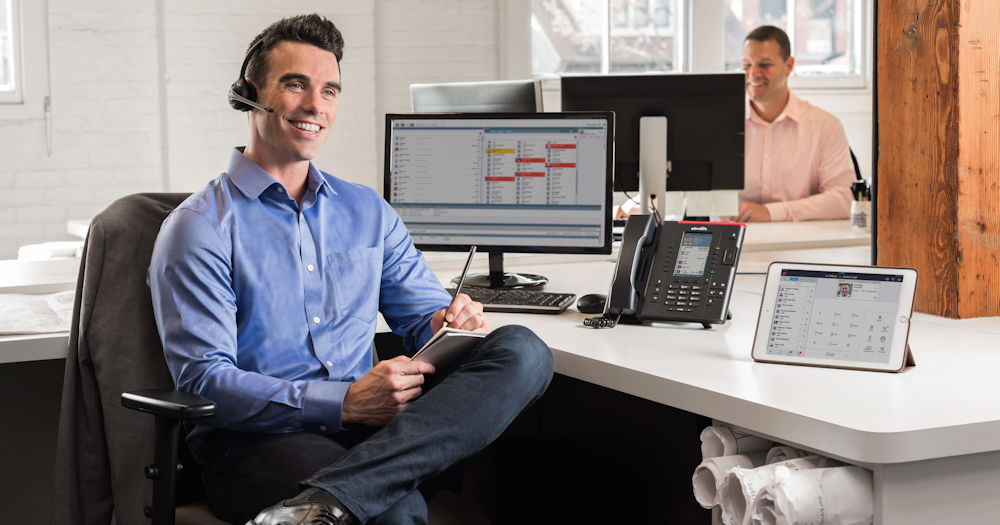 The VoIP trend is on the rise, and many businesses are already taking advantage of this groundbreaking technology to transform their telecommunication systems – what are you waiting for?
Talk the way you want
You run a one-of-a-kind business so you need a one-of-a-kind business voice system. Whether your employees are in a single location or multiple sites, desk-bound or road-bound, take inbound calls or make outbound calls, Allworx can create a perfect fit.

All-in-one approach
We create IT solutions that are ready to work out of the box. Every Allworx system comes loaded with advanced VoIP features including voicemail-to-email, presence settings with customized call routes, auto attendants, and many more – at no additional cost.
Enterprise-grade features at an SMB price
SMBs require a robust feature set but few can afford a big price tag. A typical Allworx deployment costs only a few dollars per month per employee over the lifetime of the phone system.
Complex technology made simple
You don't need to be a tech whiz to manage an Allworx system. Allworx offers four access levels for the web-based system administration site so anyone can make simple adds, moves, and changes, whenever and wherever.
Tried. True. Tested.
Allworx systems have been installed at more than 45,000 business sites. But our product innovation is never done. We continually release software upgrades to enhance the existing features and add new ones based on real customer feedback.
VoIP System Support
GoTech also provides support for your existing VoIP phones systems. We have been working with Cisco and many other VoIP systems with our clients for years. Our technicians have the knowledge and experience to manage and maintain your existing VoIP system or help you transition to a new and updated VoIP system in the future.

Talk To Us!
Intertested in learning more about the above IT Solution? Contact us today at 855.563.1878 or use the button below to send us a message.
We look forward to finding the right solution to fit your needs!