GoTech IT Solutions - Your TRUSTED Technology Partner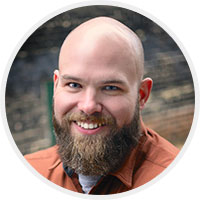 With offices located in the Milwaukee area of Wisconsin and the Upper Peninsula of Michigan GoTech IT Solutions has been providing best in class IT services since 2013.  Specializing in service to small to mid-sized businesses, we are passionate about enhancing the end user experience in IT Service.  GoTech delivers technology that caters to your business needs instead of your business catering around technology.
Our vision is not only to deliver superior IT support at a fair price but to also help your business succeed.  It's as simple as that.
Contact us today to find out how GoTech can help YOUR business grow.
Why GoTech?
$100 Fast Response Guarantee - GoTech knows that your time is valuable and when a problem is keeping your team from being productive, your call will be answered by our Help Desk within 60 secs or we will take $100 off your bill.
No Long-Term Contracts - Being tied into a long-term contract's sucks. GoTech works for your business every day, making sure we are always meeting and exceeding your expectations.
GoTech Protects Your Business - We understand that your data is the backbone of your business. Your systems will be protected from ransomware and cybersecurity attacks. Guaranteed.
60-Day Money Back Guarantee - We take supporting your business and its technology seriously. If, for some reason you are not a raving fan of our support of your business, we have a 60-day money back guarantee for the services you paid for
Contact us today to find out how GoTech can help YOUR business grow!