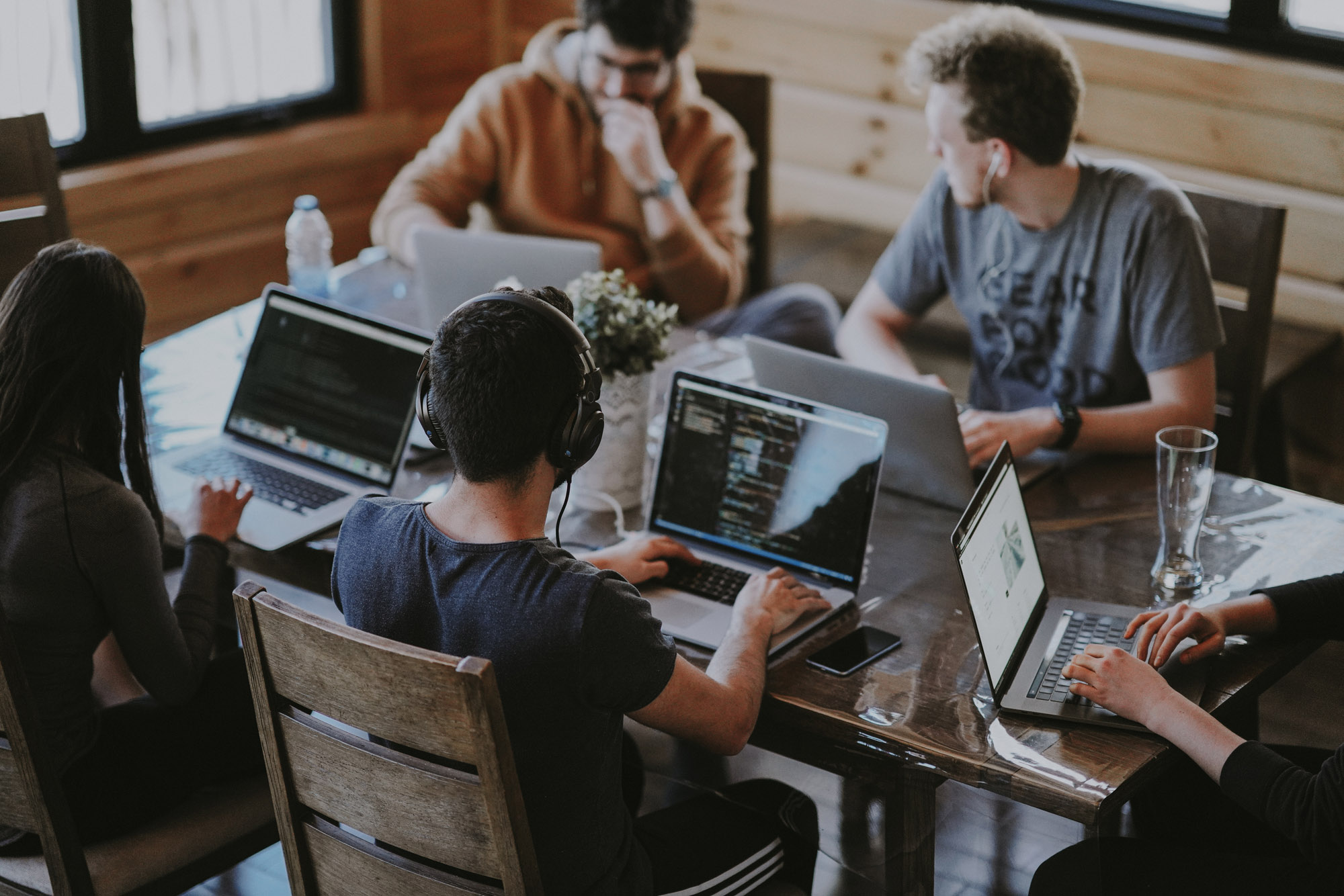 Extend Your Team with IT Staffing
It Takes a Team to Win at IT
Have a big project coming up and need short- or long-term technical help? Bridge the IT talent gap through innovative staffing solutions to meet your business objectives. Quickly ramp up your team and get your project off the ground with the right people and the right skills. Here's how you can extend your team with IT staffing.
What is IT Staff Augmentation?
IT staffing, commonly known as IT staff augmentation, is an outsourcing strategy which is used to add information technology team members to a project or initiative. The skills needed on the current team are evaluated and IT professionals are put into place either through internal resources, IT outsourced services or contract workers. It allows businesses to handle the demands of technical proficiency all while optimizing resources and minimizing overhead.
Strategic IT Staffing – How it's Beneficial
Technology is ever-changing, which makes finding the right IT personnel for your business time consuming, challenging and often expensive. If you're looking to keep your business 'lean' while also extending your staff, this approach for you.
Leverage Skills
Easily get certified IT professionals that are experienced and have highly-requested/desired skills. In a perfect world, you would have an all-knowing team, but that's likely not the case. Supplement your project with additional knowledge which is an easy way to get your tasks completed without going through the hiring process.
Flexibility
Most businesses deal with rapidly changing technology demands. IT staff augmentation allows for quick utilization of flexible resources. You can add and subtract staff freely to accommodate your needs.
Reduce cost
IT staffing is more efficient and cost-effective in comparison to direct hires. Pay only for the required work and only for the desired time frame. This strategy can help you to have the essential staff when you need it and manage operating costs all while maximizing organizational effectiveness.
Meet goals faster
When you spread your workforce too thin, you will quickly see a drop in productivity. Give your team the help they need, and in turn, you will get a boost in employee engagement and productivity.
Maintain control
If you already have an internal IT team and don't want to relinquish power to an IT outsourcing agency, you can supplement with strategic IT staffing. This keeps you in control of every aspect of your project.
GoTech IT Solutions has access to a strong, experienced and proven pool of candidates. We take the time to understand your business objectives so you can quickly gain the desired results.
GoTech IT Solutions is a local IT consulting firm offering full-service support and IT staffing for businesses in Southeastern Wisconsin, Eastern Wisconsin, and the Upper Peninsula of Michigan.